If you'd like more info, you may reach us at
(email) info@covesportsacademy.com 
(phone) 
516-280-2373
Twitter @covesports
Instagram @covesports
Welcome to Cove Sports Academy
Our 10,000 sq. foot sport facility is equipped with seven indoor batting cages and two pitching lanes. Perfect for team instruction, private lessons, group instruction and clinics, and multi sport birthday parties and group events.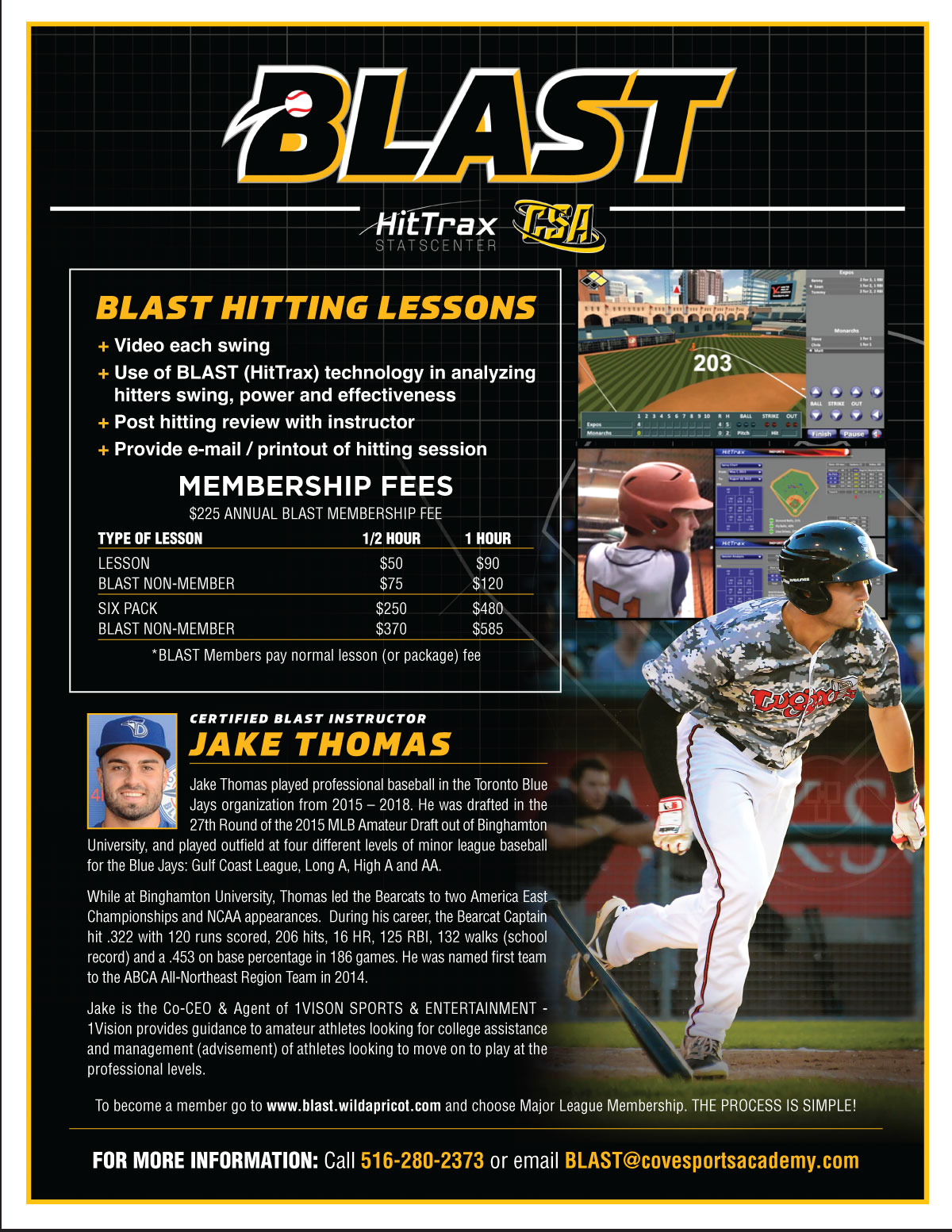 Ballistic Advanced Swing Technology "Hit Trax" now at CSA. Click the logo for more

Our facility hosts a full-sized basketball court with 6 basketball hoops

125 ft x 75 ft, 28 foot ceiling
Become an Axcess Baseball member and get all the up to minute Long Island Baseball action and game recaps. Click 
www.axcessbaseball.com
 to become a member today!

Check out our affiliates!